Thane
Ekatva Onyx: A Commercial Maharashtra RERA Registered Project in Thane.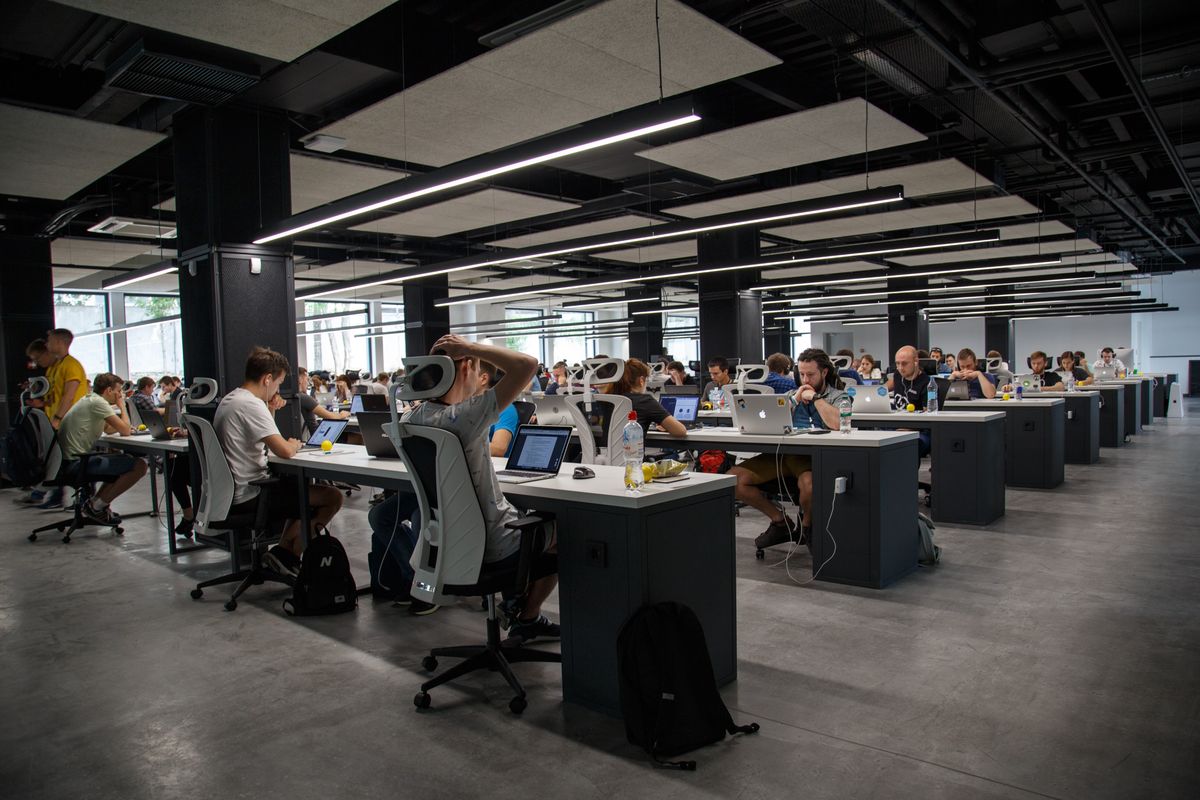 Project Overview:
Vertical Realtors Private Limited is developing Ekatva Onyx, a commercial development in Thane. This RERA registered project in Thane is scheduled to be completed by December 31, 2025, and it has been approved with the RERA ID P51700047272.
Location Insights:
Ekatva Onyx is located in Thane's Wagle Estate area, in the state of Maharashtra. The project is in an excellent location, with easy access to numerous amenities and facilities in the surrounding area. It is a Maharashtra RERA registered project, ensuring compliance with state regulations and providing added security and transparency to potential buyers and investors.
Thane is a developed city with a solid infrastructure and a thriving real estate market. Because of its excellent connectivity to Mumbai and other parts of Maharashtra, the city is an appealing location for both residential and commercial projects. Maharashtra is well-known for its vibrant culture and diverse economy, which includes a strong presence in industries such as manufacturing, finance, and information technology.
Promoter Details:
Vertical Realtors Private Limited, a company well-known for developing high-quality real estate projects, is promoting Ekatva Onyx. The company is led by a team of experienced professionals, including Directors Hiren Hansraj Chheda, Ramesh Ratanshi Chheda, and Vipul Hansraj Chheda. Vertical Realtors Private Limited's team is dedicated to delivering high-quality projects that meet their clients' needs and expectations, leveraging their industry expertise and knowledge.
Technical Details:
This MahaRERA registered project is being built on Plot No. 280 with a total sanctioned floor space index (FSI) of 913.28 sqmts out of the proposed 1961.17 sqmts. The plot is bound to the east by Road No. 16A, to the west by Plot No. 289, to the north by Plot No. A279, and to the south by Plot No. 281. A single building has been sanctioned under the approved plan, and there is no recreational open space. The development plan is yet to be sanctioned by the MCGM.

Building Details:
It is a single commercial building being built on a total plot area of 810 sqmts. The structure has a single plinth and no podium or stilts. It's a six-story structure with no basements. Tenants and visitors have access to two open parking spaces and 79 covered parking spaces. The development is designed to meet the needs of a variety of commercial establishments, with a variety of amenities and facilities to help businesses run smoothly.
Ekatva Onyx offers a variety of office spaces for rent, with carpet area ranging from 29.1 to 38.29 sqmts.
Each apartment is mentioned below, along with its carpet area:-
| Sr.No. | Apartment Type | Carpet Area (in Sqmts) | Number of Apartment |
| --- | --- | --- | --- |
| 1 | Office space | 29.10 | 7 |
| 2 | Office space | 27.6 | 5 |
| 3 | Office space | 25.35 | 5 |
| 4 | Office space | 23.85 | 5 |
| 5 | Office space | 22.60 | 5 |
| 6 | Office space | 29.41 | 5 |
| 7 | Office space | 26.91 | 5 |
| 8 | Office space | 38.29 | 5 |
| 9 | Office space | 35.32 | 5 |
| 10 | Office space | 31.21 | 5 |
| 11 | Office space | 28.89 | 5 |
| 12 | Office space | 35.21 | 5 |
Facilities and Amenities:
This RERA Approved Project offers a range of facilities and amenities to its tenants and visitors. These include internal roads and footpaths, water conservation and rainwater harvesting systems, open parking, an electrical meter room, a substation, and a receiving station.
The development also includes provisions for storm water drains, water supply, street lighting, landscaping and tree planting, and solid waste management and disposal. In addition, there are systems in place for the treatment and disposal of sewage and sullage water. These facilities and amenities are designed to ensure the comfort and convenience of those who live and work in the project, as well as to enhance the overall aesthetic and livability of the community.
Team of Experts:
Team of Experts overseeing the construction are APICES STUDIO PVT LTD, an architectural firm that has extensive experience in designing and developing real estate projects.
The financial aspects of the project are being handled by CA Rohit Savla, a chartered accountant with a strong track record in financial management.
The engineering aspects of the project are being overseen by AJAY MAHALE & ASSOCIATES, a firm that has a reputation for delivering high-quality engineering services.
Litigation Status:
There are currently no lawsuits pending against this project.
To get the latest updates for every RERA-approved project in your desired area, subscribe to AryaBot and get updates directly on your WhatsApp. AryaBot offers a free list of new RERA-approved real estate developments on your WhatsApp.
Know more about AryaBot at ReunionHQ
Note: This is not a promotional, marketing, or endorsement page for any real estate project. This is only for informational use. Data published here may not be updated as per the current status and can also be incorrect due to human error. We do not take any liabilities arising out of the same. Please read our terms and conditions for more details.
RERA stands for Real Estate Regulatory Authority and is the Government body for regulating Real Estate Developers and Agents (Brokers) It came into existence in 2016 and aims to protect the interest of property buyers. Every under-construction property must obtain RERA certificate and disclose a completion date before selling units to property buyers/investors. In India, each state has its own laws governing real estate. MahaRERA is the regulatory body for Maharashtra (Maharashtra Real Estate Regulation & Development Authority)
Explore the list of new RERA approved projects in your area.