Mumbai
Rajlaxmi Heights: A MahaRERA Registered Residential Project in Borivali East, Mumbai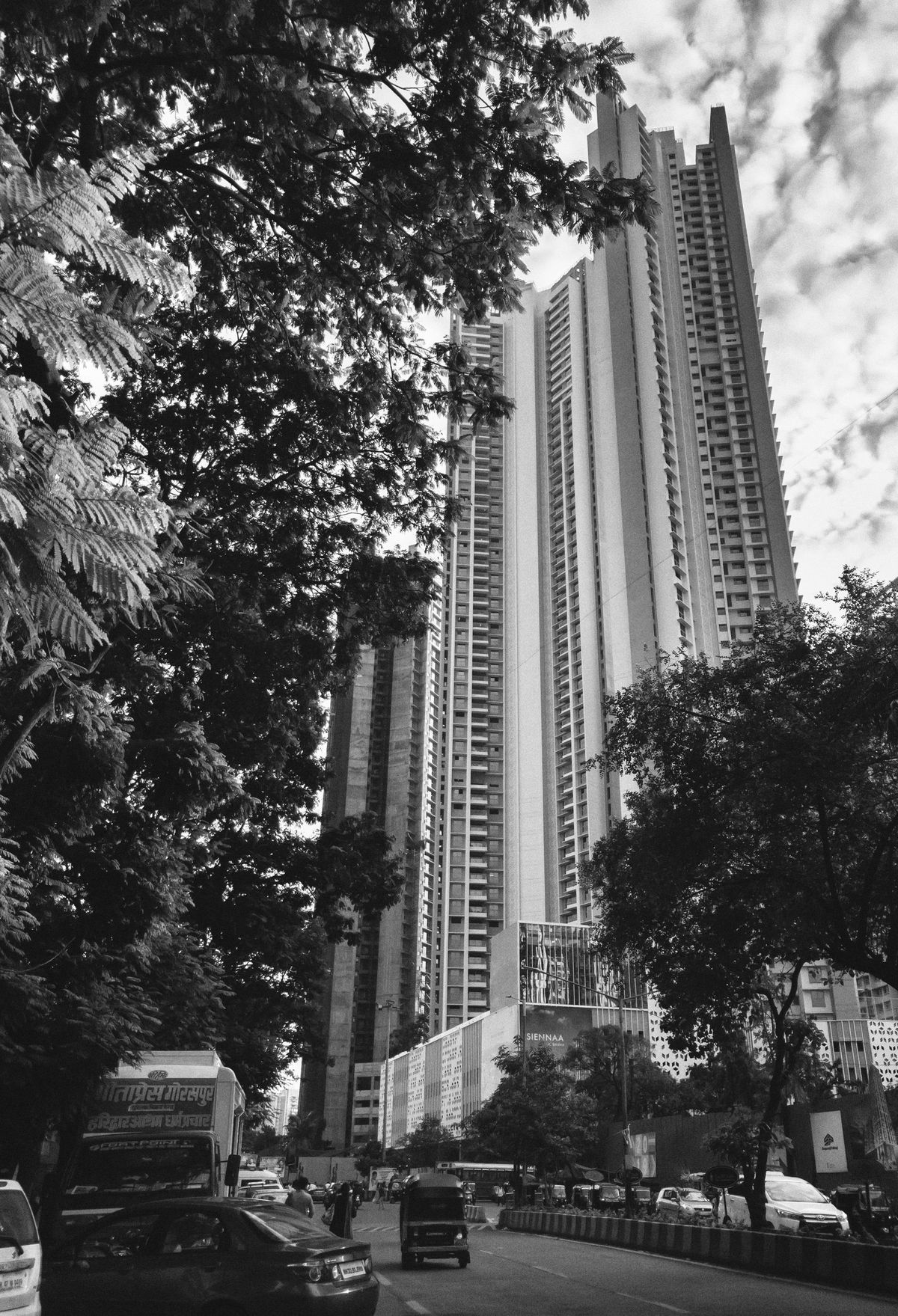 Project Overview:
RAJLAXMI HEIGHTS CHSL is a residential development in Mumbai's Borivali East neighbourhood. It is developed by RAJMUDRA CONSTRUCTIONS PRIVATE LIMITED and is set to be completed on 30th of May 2025. P51800047301 is the RERA ID for this MahaRERA registered project.
Location Insights:
Borivali East is a popular residential neighbourhood in Mumbai, Maharashtra. This RERA Approved Project has well-developed infrastructure, excellent connectivity, and proximity to various amenities, making it an ideal place to live. Residents can easily commute to work or travel around the city thanks to the area's well-connected local trains, buses, and taxis.
Borivali East is known for its green spaces and natural beauty, in addition to its excellent infrastructure. The neighbourhood has a number of parks, gardens, and open spaces, giving residents plenty of opportunities to enjoy the outdoors. There are also several schools, hospitals, shopping malls, and other amenities in the surrounding area, making it an ideal place to live.
Promoter Details:
Rajmudra construction private limited are the sole promoters of Rajlaxmi Heights. The company is led by a team of experienced professionals, including Authorized Signatory KAILASH BHALCHANDRA PATIL, Director LALITA RAHUL JADHAV, Director RAHUL RAMESH JADHAV, and Director AMOL AVINASH PULEKAR.
SHRIKRISHNA SHRADDHA CHSL is the land owner/investor for this development. The agreement between the land owner and the project developer is based on a revenue share model.
Technical Details:
This MahaRERA registered project in Borivali East, Mumbai, is located on Plot No. 2160/1/1. The project is bounded to the east by the Vinayak Co-op Hsg Society, to the west by the BMC Road, to the north by a vacant plot of land opposite the Ganpati Vihar Society, and to the south by the Tulip Society.
It consists of a single building and has received full approval from the Municipal Corporation of Greater Mumbai (MCGM). According to the approved plan, there is no recreational open space. The sanctioned FSI of the project is 964.74 sqmts from a total proposed FSI of 1942.28 sqmts.
Building Details for RAJLAXMI HEIGHTS CHSL:
Rajlaxmi Heights is a single-building residential development. The building is of the apartment type and is located on a plot area of 729.7 sqmts. The structure has a single plinth and is constructed on stilt, with a total of ten sanctioned floors. The structure has no basements or podiums with 25 covered parking spaces.
This RERA approved project provides a variety of apartment types to meet the needs of a wide range of buyers. The 1BHK apartments have a carpet area of 34.37 sqmts and there are a total of 20 units available. The carpet area of the STUDIO apartments ranges from 21.65 sqmts to 23.41 sqmts, with a total of 7 units available. The carpet area of the 2BHK apartments is 48.5 sqmts, and there are 3 units available.
More information about the units is provided below:-
| Sr.No. | Apartment Type | Carpet Area (in Sqmts) | Number of Apartment |
| --- | --- | --- | --- |
| 1 | 1BHK | 34.37 | 20 |
| 2 | STUDIO | 23.41 | 6 |
| 3 | STUDIO | 21.65 | 1 |
| 4 | 2BHK | 48.50 | 3 |
Facilities and Amenities:
Rajlaxmi Heights offer a number of facilities to its residents. The project has internal roads and footpaths for easy movement within the complex. It also has a water conservation and rainwater harvesting system in place to ensure sustainable water usage. There is closed parking available for residents who own vehicles. The development also has an electrical meter room, substation, and receiving station to ensure a reliable power supply. They also have a water supply system to ensure that residents have access to a steady supply of clean drinking water.
Expert Team Working on Rajlaxmi Heights CHSL:
This MahaRERA registered project is being developed by a team of experienced professionals who bring a wealth of expertise and knowledge to the project. The team includes UMIYA STRUCTURAL CONSULTANTS as the engineer, Ar. Ashwin Kanodia as the architect, and RAKESH SHETTY & CO as the chartered accountant. Together, they are responsible for ensuring that the project is completed to the highest standards of quality and safety.
Litigation Status:
There are no records of litigation as of now related to the development.
To get the latest updates for every RERA-approved project in your desired area, subscribe to AryaBot and get updates directly on your WhatsApp. AryaBot offers a free list of new RERA-approved real estate developments on your WhatsApp.
Know more about AryaBot at ReunionHQ
Note: This is not a promotional, marketing, or endorsement page for any real estate project. This is only for informational use. Data published here may not be updated as per the current status and can also be incorrect due to human error. We do not take any liabilities arising out of the same. Please read our terms and conditions for more details.
RERA stands for Real Estate Regulatory Authority and is the Government body for regulating Real Estate Developers and Agents (Brokers) It came into existence in 2016 and aims to protect the interest of property buyers. Every under-construction property must obtain RERA certificate and disclose a completion date before selling units to property buyers/investors. In India, each state has its own laws governing real estate. MahaRERA is the regulatory body for Maharashtra (Maharashtra Real Estate Regulation & Development Authority)
Explore the list of new RERA approved projects in your area.