Kolhapur
RK S FOUNTAINHEAD - A MahaRERA Registered Project in Mohite Park, Kolhapur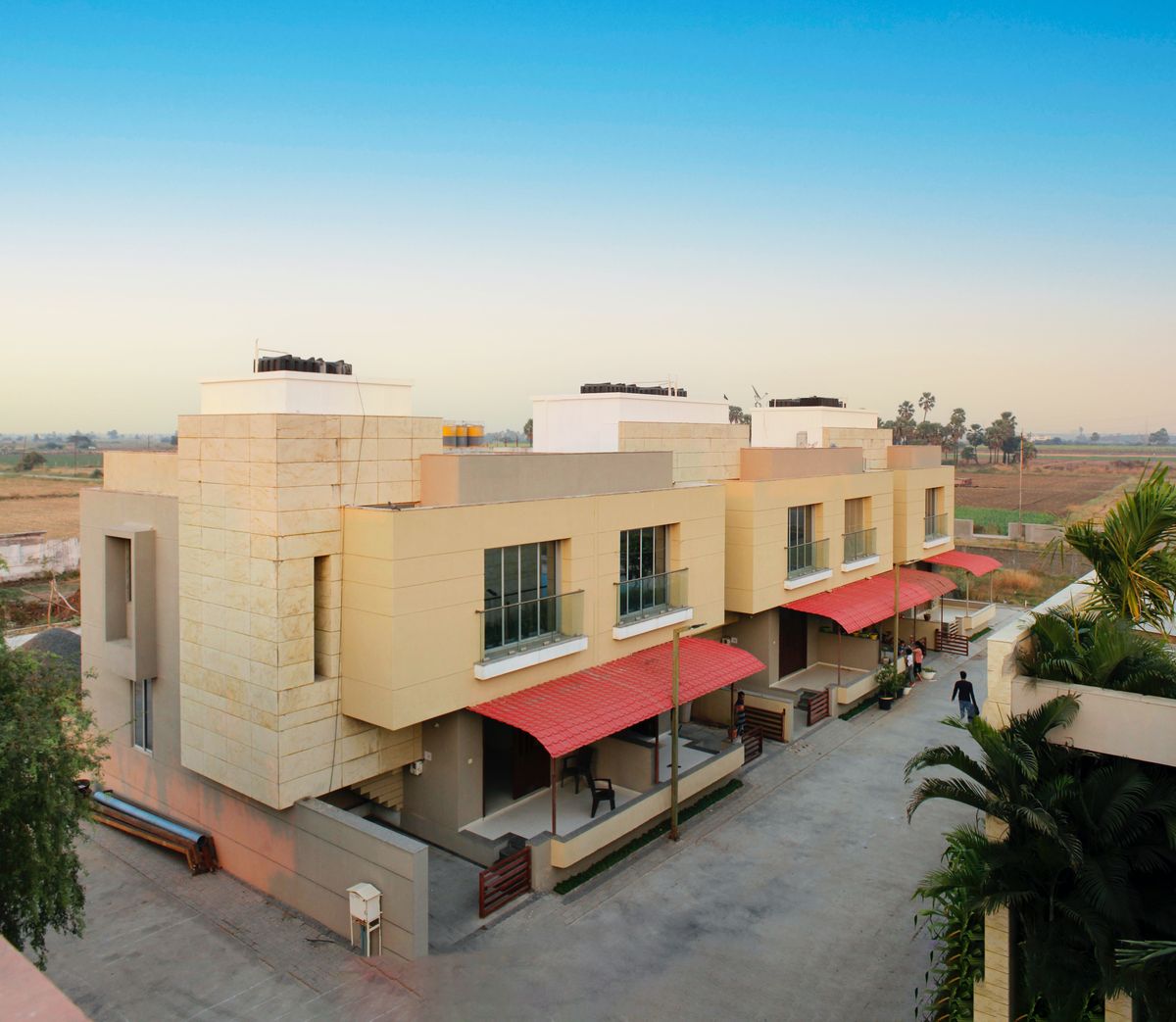 Overview:
RK S FOUNTAINHEAD is a new and forthcoming RERA approved project by Radhe Krishna Artisans LLP in Mohite Park, Kolhapur with a RERA certification ID: P53000047634 .  The proposed date of completion for the current project is Dec 2027.
Location Details:-
Mohite Park is a locality in the district of Kolhapur in the state of Maharashtra, India. Located in the western part of the country, Maharashtra is known for its vibrant culture, rich history, and diverse landscapes. Kolhapur, in particular, is a city with a rich cultural heritage, with a long history dating back to ancient times. It is known for its beautiful temples, delicious cuisine, and handicrafts. The district of Kolhapur is home to a number of famous landmarks, including the Mahalakshmi Temple and the Rankala Lake.
Mohite Park is located in the heart of Kolhapur city, providing easy access to all of the city's amenities and attractions. The locality is well connected by roads and public transport, making it a convenient place to live for both locals and tourists. The local community is diverse, with a mix of residents from different backgrounds and cultures. There are a number of schools, colleges, hospitals, and MahaRERA registered projects in the area, making it a great place for families to live. The local economy is driven by a mix of industries, including manufacturing, trade, and service sectors.
Promoters Details:-
Radhe Krishna Artisans LLP is the promoter of the RK S FOUNTAINHEAD. The members involved are Mr. Devendrakumar Shamlal Singla, Mr. Ankush Devendra Singla, Mr. Goutam Vijay Thakkar, and Mr. Bhushan Vijay Thakkar.
Land Owner/Investor:
According to MahaRERA data, there is currently no Land Owner/Investor for RK S FOUNTAINHEAD.
Technical details:
The development's plot survey number is Plot No. 30 from R.S.No. 1001/A/1/A, with the east boundary facing Open Space, the west boundary facing 7 5 Mtr Road, the south boundary facing 6 Mtr Road, and the north boundary facing Plot No 29.
There are four bungalows with a total sanctioned FSI of 629.72sq mts. There is no allotment for recreational open space as per the approved plan
Building details of the project:
The 4 bunglows are spread across a total plot area of 608 sqmts with 2 floors, and one plinth each. There is no podium available. There are no open parking lots for Units 1 and 3 whereas there is parking space available for Units 2 and 4.
The RK S FOUNTAINHEAD consists of only Bungalows with different carpet areas ranging from 118.52 sqmts to 126.65 sqmts.
For more information on the carpet area, kindly refer to the section given below:-
| Unit No | Apartment Type | Carpet Area (in Sqmts) | Number of Apartment |
| --- | --- | --- | --- |
| 1 | Bungalow | 126.65 | 1 |
| 2 | Bungalow | 118.52 | 1 |
| 3 | Bungalow | 118.52 | 1 |
| 4 | Bungalow | 123.40 | 1 |
Current work status:
The project excavation and basement, plinth work is successfully completed as per the information provided.
Facilities and amenities:
The project includes amenities such as Water Conservation, Rainwater Harvesting, Energy Management, Fire Protection, And Fire Safety Requirements, Electrical Meter Room, Sub-Station, Water Supply, Sewerage (Chamber, Lines, Septic Tank, STP), Storm Water Drains, Landscaping & Tree Planting, Treatment And Disposal Of Sewage And Sullage Water and Solid Waste Management And Disposal.
Experts working on the project:
The specialists working on this MahaRERA registered project are Akkshhey Doephode (Architect), Siddharth R Magdum (Engineer), and CA ASKY & CO (Chartered Accountant).
Litigation Details:
There are currently no litigation records or lawsuits against this project.
To get the latest updates for every RERA-approved project in your desired area, subscribe to AryaBot and get updates directly on your WhatsApp. AryaBot offers a free list of new RERA-approved real estate developments on your WhatsApp.
Know more about AryaBot at ReunionHQ
Please Note: This is not a promotional, marketing or endorsement page for any real estate project. This is only for informational use. Data published here may not be updated as per the current status and can also be incorrect due to human error. We do not take any liabilities arising out of the same. Please read our terms and conditions for more details.
The Maharashtra Real Estate Regulatory Authority (RERA) was established by the Maharashtra government to make sure developers follow the law. MahaRERA is an independent organization whose main purpose is to keep track of any real estate development taking place in India. Without MahaRERA approval, developers are not permitted to participate in any transactional or marketing activities. In India, each state has its own laws governing real estate. MahaRERA is the regulatory body for Maharashtra (Maharashtra Real Estate Regulation & Development Authority)
Explore the list of new RERA approved projects in Maharashtra.