Nashik
Padma Vishwa Landmark: A MahaRERA approved Commercial Development by Siddhi Construction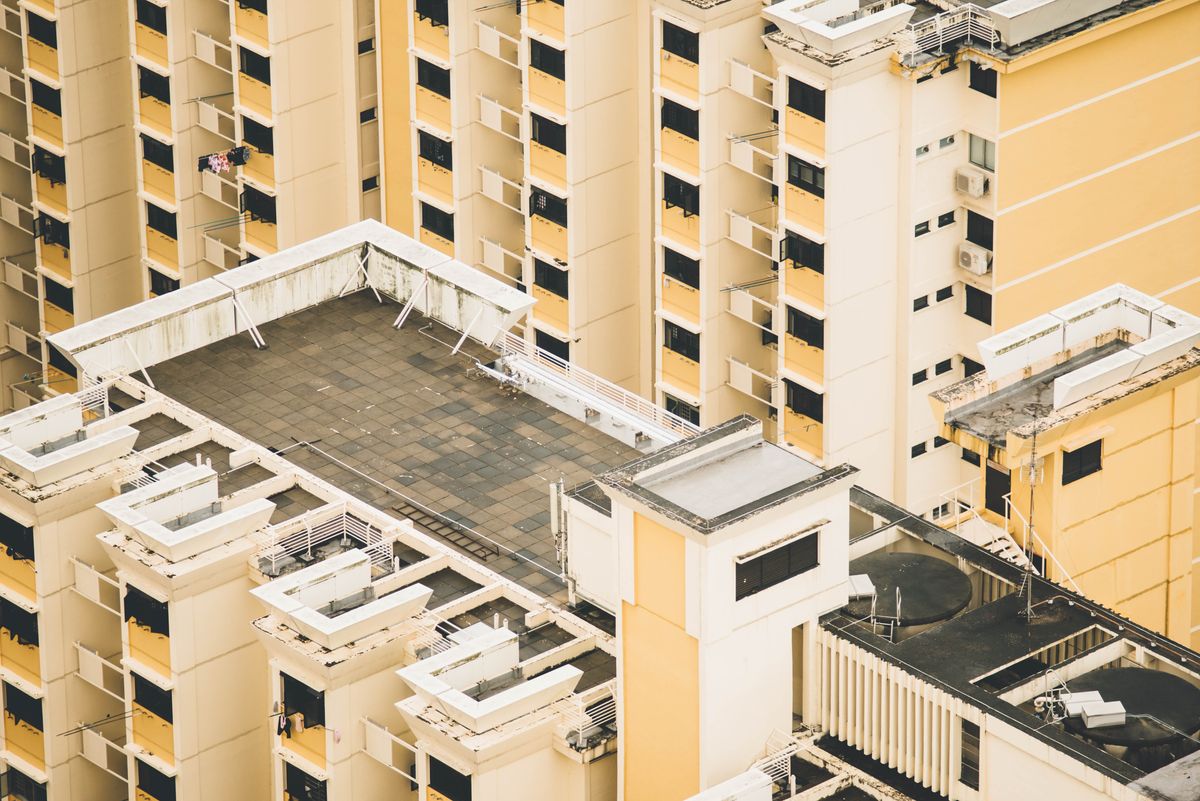 Padma Vishwa Landmark is a commercial development by Siddhi Construction. It is located on Sharanpur Road in Nashik and has been registered with MahaRERA under the RERA ID P51600047864. The project is expected to be completed by 31/12/2026
Location Insights:
The Sharanpur locality in Nashik district, Maharashtra, is an up-and-coming residential area that is attracting a lot of attention from potential homebuyers and investors. The area is well-connected to the rest of the city, with good road and public transport links, and is close to a range of amenities and facilities such as schools, hospitals, shopping malls, and restaurants. The area is also well-served by a range of real estate developers, and many new residential projects are being launched in the area. MahaRERA has also played a role in regulating and promoting real estate development in the area, ensuring that all projects are completed on time and meet the required quality standards. The combination of good connectivity, amenities, and regulatory oversight makes Sharanpur an attractive location for those looking to invest in real estate.
Promoter Details:
Padma Vishwa Landmark is being promoted by Siddhi Construction, with Jagdish Vishwanath Kankrej as the authorized signatory and Jayashri Jagdish Kankrej as a partner. These individuals are responsible for overseeing the development of the project and ensuring that it is completed on time and to the required standards.
Project Details as per MahaRERA:
According to MahaRERA, Padma Vishwa Landmark is a single-building development located on plot no. 647/14/PLOT/3 and has the following boundaries: east - 12 M WIDE ROAD, west - SR 649-1A, north - PLOT NO 1, and south - PLOT NO 5. They had proposed a total FSI of 2935.77 sqmts, which has been approved by the RERA. There is no recreational open space as per the sanctioned plan, and it is yet to be approved by the MCGM.
Building Details:
The building has 1 plinth, 0 podiums, and 0 stilts, and the total plot or project area is 724.91 square metres. The structure has been approved for seven floors, including a basement. In addition, it also includes 45 open parking spaces and 65 covered parking spaces.
The Padma Vishwa Landmark project includes a variety of apartment types as well as office and retail space. The carpet areas of the office spaces range from  22.3 square metres to 78.42 square metres, with a total of 41 units. The carpet area of shops range from 208.56 to 359.9 square metres.
Detailed information related to the units is given below
| Sr.No. | Apartment Type | Carpet Area (in Sqmts) | Number of Apartment |
| --- | --- | --- | --- |
| 1 | Office space | 40.03 | 5 |
| 2 | Office space | 31.98 | 1 |
| 3 | Office space | 45.23 | 1 |
| 4 | Office space | 69.07 | 2 |
| 5 | Shop | 359.9 | 1 |
| 6 | Office space | 22.3 | 10 |
| 7 | Shop | 208.56 | 1 |
| 8 | Office space | 46.01 | 1 |
| 9 | Office space | 45.12 | 4 |
| 10 | Office space | 55.04 | 4 |
| 11 | Office space | 36.1 | 5 |
| 12 | Office space | 78.42 | 8 |
Facilities and Amenities:
Padma Vishwa Landmark includes a range of facilities and amenities to enhance the living experience of its residents. These include measures to conserve water and harvest rainwater, as well as a reliable water supply and a well-designed sewerage system. It also includes fire protection and fire safety features, as well as landscaping and tree planting to create a pleasant and green living environment. In addition, as per MahaRERA it also includes open parking for the convenience of residents and visitors. Overall, the development has been designed with a focus on providing a high-quality living experience for its residents.
Team of Professionals:
It is being developed by a team of experienced professionals, including an architect, engineer, and chartered accountant. RAVI AMRTURKAR & ASSOCIATES is responsible for the overall design and architecture of the project, while DARSHAN KANKREJ is overseeing the engineering aspects of the project. ABHISHEK KSHATRIYA is managing the financial and accounting aspects of the project, ensuring that it is completed on time and within budget.
Litigation Records:
There are currently no litigation records for this project.
By subscribing to AryaBot, you can receive updates on all RERA-approved projects in your desired area directly on your WhatsApp. AryaBot offers a free list of new RERA-approved real estate developments, so you can stay up-to-date on the latest developments in the area.
Know more about AryaBot at ReunionHQ
Note: This is not a promotional, marketing, or endorsement page for any real estate project. This is only for informational use. Data published here may not be updated as per the current status and can also be incorrect due to human error. We do not take any liabilities arising out of the same. Please read our terms and conditions for more details.
RERA stands for Real Estate Regulatory Authority and is the Government body for regulating Real Estate Developers and Agents (Brokers) It came into existence in 2016 and aims to protect the interest of property buyers. Every under-construction property must obtain RERA certificate and disclose a completion date before selling units to property buyers/investors. In India, each state has its own laws governing real estate. MahaRERA is the regulatory body for Maharashtra (Maharashtra Real Estate Regulation & Development Authority)
Explore the list of new RERA-approved projects in your area.