Pune
New MahaRERA Registered Project Aura Waters coming up in Anand Nagar, Pune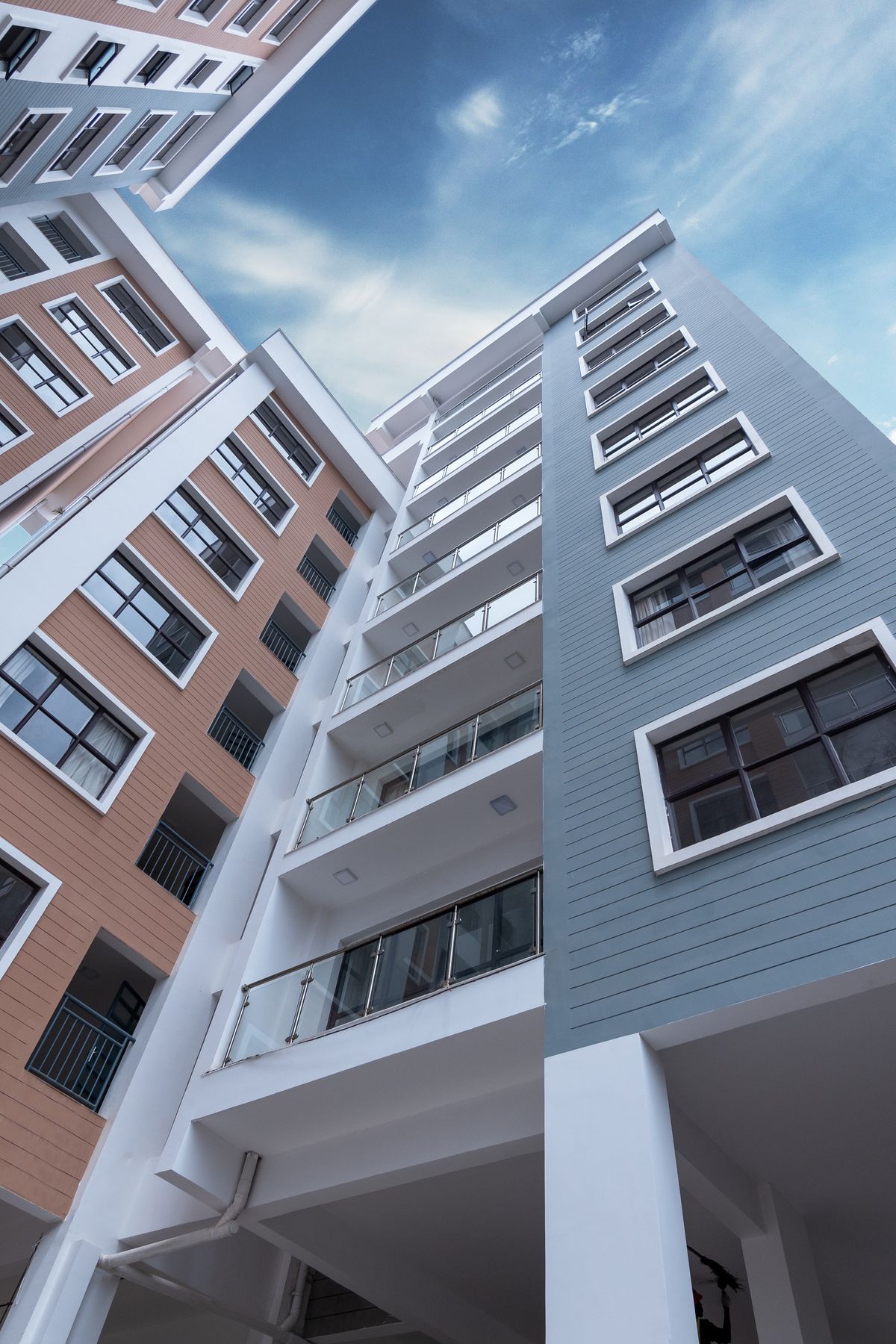 Project Overview:
Aura Waters is a residential project located in Anand Nagar, Wadgaon, Pune. It is being developed by Ranawat Properties and is set to be completed by 31st of December in 2026. Aura Waters is a MahaRERA registered project with the RERA ID P52100047184.
Location and Connectivity:
Anand Nagar, Wadgaon is a well-developed locality in the district of Pune, in the state of Maharashtra. The area is known for its excellent infrastructure, connectivity, and amenities. It is home to a number of residential and commercial developments, making it a popular choice for people looking to buy properties in Pune.
Aura Waters, a RERA approved project, is located in Anand Nagar, Wadgaon. It is easily accessible from key areas of the city and is well-connected to the rest of Pune through a network of roads and public transport systems. The area is home to a number of schools, hospitals, and shopping centers, making it an ideal choice for families. It is also a safe and secure neighborhood, making it a desirable location for people looking to invest in properties.
Promoter Details:
Aura Waters is promoted by Ranawat Properties and the partners are Mahendra Mangilal Kawedia, Ghisulal Mangilal Parmar, Maitrik Shrenik Parmar, Rohit Ramniklal Kawedia, Prince Prakash Kankariya, Pravin Kantilal Jain, Shrenik Kundanmal Parmar, Sandeep Shantilal Kuwad, Vishal Vilas Jain, Sushil Vilas Jain, Sonal Rohit Oswal, and Dinesh Kantilal Jain.
The land for Aura Waters is owned by Nitin Tukaram Shelke, Prakash Vasant Pathak, Shripad Bhalchandra Limaye and 28 others, who are individual land owners and have entered into an area share agreement with the project promoters.
Property Details:
As per MahaRERA, the technical details for "Aura Waters" are as follows: The survey numbers are Survey No. 13/1A/2 and Survey No. 10/1, and the boundaries are East - Survey No 13-1 Part, West - Survey No 9, South - Survey No 10 and North Survey No 13 and Adjoining River. The development includes two proposed buildings and both of them have been approved. According to the sanctioned plan, the total recreational open space is 290.59 sqmts, and the project plan has not been approved by MCGM. The sanctioned FSI of the plot is 15736.22 sqmts out of 15935.28 sqmts which was proposed during the registration.
Building Details:
Aura Waters have 2 wings being build on a total plot area of 2898.59 sqmts with 254 covered parking spaces. Both the wings have 1 plinth, 3 podiums, 0 stilts, and 23 sanctioned floors, with 1 basement. Unit details and their carpet areas specific to the wings is given below:
Wing A
| Sr.No. | Apartment Type | Carpet Area (in Sqmts) | Number of Apartment |
| --- | --- | --- | --- |
| 1 | 2BHK | 59.21 | 22 |
| 2 | 2BHK | 71.56 | 64 |
Wing B                                                      
| Sr.No. | Apartment Type | Carpet Area (in Sqmts) | Number of Apartment |
| --- | --- | --- | --- |
| 1 | 3BHK | 101.14 | 20 |
| 2 | 3BHK | 100.04 | 40 |
| 3 | 3BHK | 101.42 | 20 |
Facilities:
This MahaRERA registered project include internal roads and footpaths, water conservation and rainwater harvesting, fire protection and fire safety requirements, electrical meter room, sub-station, and receiving station. The project also has an aggregate area of recreational open space, water supply, open parking, and landscaping and tree planting.
Experts Working on the Project:
Group Consultants (Architects), Sunil Matalik and Associates (Engineers), and CA GOLESHA & COMPANY (Chartered Accountants) are working on this development.
Litigation Status:
There is a litigation case pending in the Supreme Court with the case number 30364. The case is a civil case which was filed in 2017 and no preventive/injunction/interim order has been passed. The petition is an appeal and no other petition details are available as per MahaRERA.
For the most up-to-date information about every RERA-approved development, sign up to AryaBot and receive updates right via WhatsApp.An AI-powered real estate system that can notify you of amazing projects, simply by dialing your WhatsApp number.
Note: This is not a promotional, marketing, or endorsement page for any real estate project. This is only for informational use. Data published here may not be updated as per the current status and can also be incorrect due to human error. We do not take any liabilities arising out of the same. Please read our terms and conditions for more details.
RERA stands for Real Estate Regulatory Authority and is the Government body for regulating Real Estate Developers and Agents (Brokers) It came into existence in 2016 and aims to protect the interest of property buyers. Every under-construction property must obtain RERA certificate and disclose a completion date before selling units to property buyers/investors. In India, each state has its own laws governing real estate. MahaRERA is the regulatory body for Maharashtra (Maharashtra Real Estate Regulation & Development Authority)
Explore the list of new RERA approved projects in your area.