Mumbai
New RERA Approved Project Kalpataru Hills coming up in Malabar hill Mumbai Maharashtra
New and upcoming residential RERA registered project in Mumbai. It is being developed by Kalpataru Hills Residency Private Limited and is expected to be completed by October 2027. The project is registered with MahaRERA under the RERA ID: P51900047321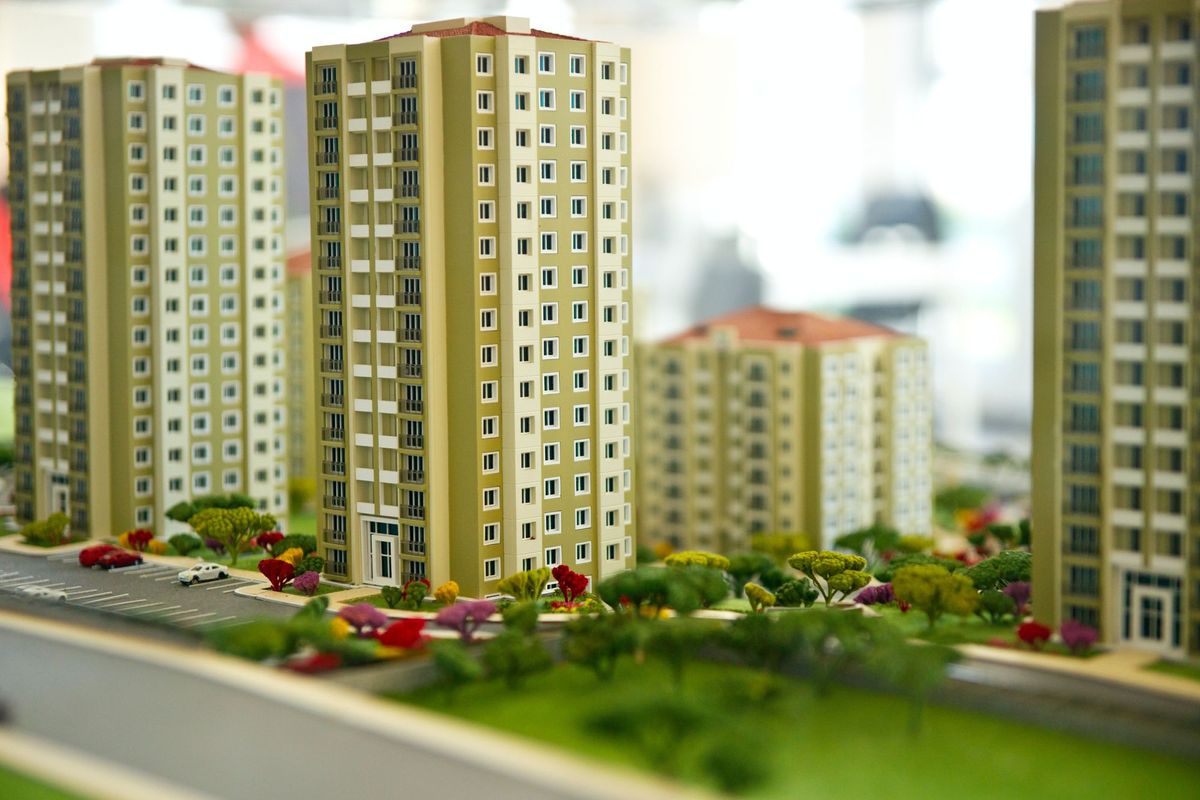 Project Overview:
Kalpataru Prive is a residential project located in Mumbai, developed by Kalpataru Hills Residency Private Limited. The RERA approved project is expected to be completed by October 31, 2027, and has received MahaRERA approval under the RERA ID P51900047321.
Location Insights (Malabar hill Mumbai Maharashtra):
Malabar hill mumbai maharashtra is a posh and upscale neighbourhood in Mumbai, Maharashtra's capital city. It is known for its high-end real estate and affluent residents, making it a desirable location for property investors. The Mumbai district is a major commercial and industrial hub, and it is home to some of the country's most iconic landmarks and attractions.
Kalpataru Prive, a residential project located in Malabar Hill, Mumbai, is a MahaRERA registered project. RERA-registered projects are required to adhere to certain standards and regulations that protect the rights of buyers and investors. This ensures that high-quality projects like Kalpataru Prive provide a good return on investment.
The fact that Kalpataru Prive is located in a prime area of Mumbai is an added bonus. The development is close to numerous amenities and facilities, such as schools, hospitals, and shopping malls. Residents can easily travel to other parts of the city because the area is well-connected by road and public transportation.
Promoter Details:
Kalpataru Hills Residency Private Limited is promoting this development. Amit Shah and Bajrang Bararia are the project's authorised signatories.
Technical Details:
This RERA approved project has a total FSI of 6065.28 sqmts and is situated on plot 716 in Malabar Hills. The project is bounded to the east by Altamont Road, to the west by CTS No 4-716 715 and 903, to the north by CTS No 2-716 1-716, and to the south by CTS No 5-664 of Malabar and Cumballa Hill. The development consists of a single building which has been sanctioned by the RERA. According to the approved plan, the project has 151 square metres of recreational open space. The Municipal Corporation of Greater Mumbai has also approved the project plan.
Building Details:
It is a single 24 storey tower being built on a total plot area of 1509.18 square meters. The structure has a single plinth, , ten podiums, three basements, and no stilts. It has a total of 60 covered parking spaces. The building is designed to meet the needs of residents and provide them with a comfortable and convenient living experience.
As per MahaRERA, Kalpataru Prive offers a range of apartment types including 2 7BHK duplex with a carpet area of 836.26 square meters and 15 4BHKs with a carpet area ranging from 497.74 to 2239.83 in sqmts.
(Please refer to the section given below for more information on the apartments)
| Sr.No. | Apartment Type | Carpet Area (in Sqmts) | Number of Apartment |
| --- | --- | --- | --- |
| 1 | 7BHK Duplex | 836.26 | 2 |
| 2 | 4BHK | 2239.83 | 9 |
| 3 | 4BHK | 497.74 | 2 |
| 4 | 4BHK | 995.48 | 4 |
Facilities and Amenities:
This RERA approved project provides its residents with a variety of facilities. Internal roads and footpaths, water conservation and rainwater harvesting systems, open parking, an electrical metre room, a substation, and a receiving station are among the features. Storm water drains, swimming pool,  car park, water supply, street lighting, landscaping and tree planting, and solid waste management and disposal are also included in the development. Furthermore, sewage and sullage water treatment and disposal systems are in place. These facilities and amenities are intended to enhance the overall aesthetic and livability of the community while also ensuring the comfort and convenience of those who live and work in the project.
Team of Experts:
Kalpataru Prive has a team of professionals working on the project, including HB Design Pte Ltd as the design architect, WME Consultants India Pvt Ltd as the structural consultant, Sunil Nayyar Consulting Engineers LLP as the MEP (Mechanical, Electrical, and Plumbing) consultant, C R Mohnot & Co as the chartered accountant, M/S Entech Consultant as the architect, and Milind Naik as the engineer
Litigation Status:
This MahaRERA registered project in Mumbai has two ongoing civil cases in court. The first case is in the Small Causes Court in Mumbai, with a case number of 3. A preventive or injunction or interim order has been passed in this case, and the lawsuit is currently pending. The second case is in the Bombay High Court, with a case number of 8328. No preventive or injunction or interim order has been passed in this case, and the written petition is currently pending.
To get the latest updates for every RERA-approved project in your desired area, subscribe to AryaBot and get updates directly on your WhatsApp. AryaBot offers a free list of new RERA-approved real estate developments on your WhatsApp.
Know more about AryaBot at ReunionHQ
Note: This is not a promotional, marketing, or endorsement page for any real estate project. This is only for informational use. Data published here may not be updated as per the current status and can also be incorrect due to human error. We do not take any liabilities arising out of the same. Please read our terms and conditions for more details.
RERA stands for Real Estate Regulatory Authority and is the Government body for regulating Real Estate Developers and Agents (Brokers) It came into existence in 2016 and aims to protect the interest of property buyers. Every under-construction property must obtain RERA certificate and disclose a completion date before selling units to property buyers/investors. In India, each state has its own laws governing real estate. MahaRERA is the regulatory body for Maharashtra (Maharashtra Real Estate Regulation & Development Authority)
Explore the list of new RERA approved projects in your area.