Residential Projects
Gami Teesta: A Maharashtra RERA registered residential project in Pisarve, Panvel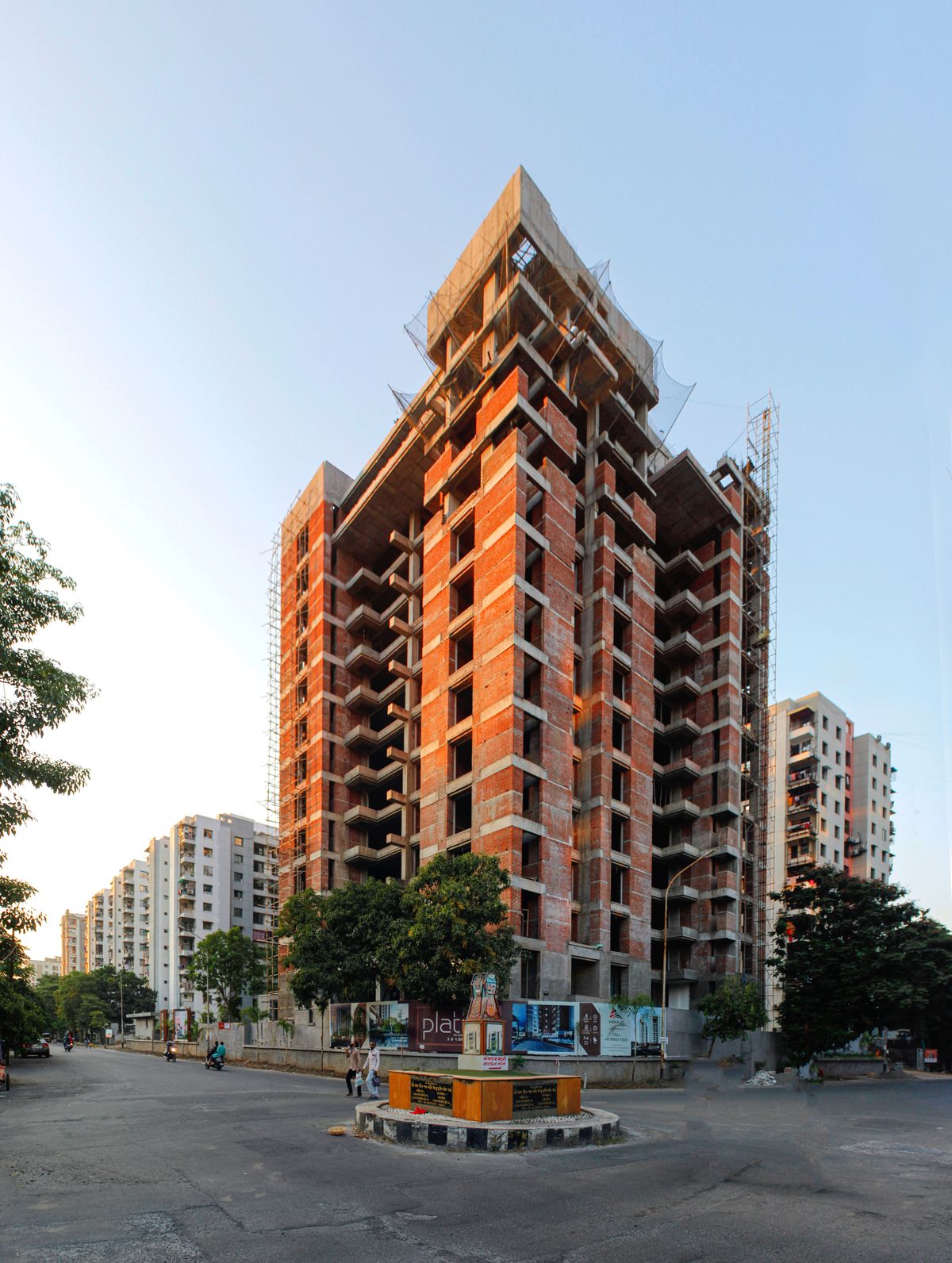 Murji Bhanji Gami is the promoter of the Gami Teesta residential project in Pisarve, Panvel. It has been registered with Maharashtra RERA with the RERA ID P52000047753 and is scheduled to be completed by December 31, 2024.
Developer History:
Murji Bhanji Gami is a developer with a track record of completing real estate projects. GAMI TRIXIE, which is located in Sector 20 Ulwe and has a land area of 4199.98 sq mtrs, is one of their notable works. The R+C project consists of two buildings with a total of 173 apartments. The original proposed date of completion was 2018-12-31, but it was actually completed way before the proposed date on 2017-10-17.
Location Details:
Pisarve is a village in Maharashtra's Panvel district. It is a rapidly developing area, with numerous residential and commercial developments underway. Pisarve is a popular choice among buyers and investors due to its proximity to major cities such as Mumbai and Pune. Because the region is well-connected by road and rail, it is easily accessible from other parts of the state. Furthermore, the presence of Maharashtra RERA ensures that all real estate projects in the area are developed and sold in accordance with the government's rules and regulations, providing buyers with a measure of safety and reliability.
Technical Details:
The project is located on survey numbers 81/1, 82/1, 2, 3, 5, and its boundaries are as follows: east - hissa no 3; west - proposed 15m wide road; north - survey no 81; south - hissa no 9 and hissa no 4; and west - proposed 15m wide road. There are a total of one proposed building, one of which has been approved.
As per the sanctioned plan, there will be 193 sq mtrs of recreational open space. MCGM has not authorised the project plan. The plot has a total FSI of 16741.43 sqmts, of which 5221.3 sqmts has been sanctioned and 11520.13 sqmts is yet to be sanctioned.
Building Details:
It consists of a single structure with a total plot/project area of 1930 square metres. The structure has one plinth, one stilt, and twelve sanctioned floors. The structure has no basements or podiums. As per the Maharashtra RERA, the building is equipped with 15 covered parking spaces, but no open parking spaces.
Gami Teesta offers a range of apartment types, including 2BHK, 2.5 BHK, and 1BHK. The 2BHK apartments have a carpet area ranging from 53.87 to 59.68 sq mtrs, with a total of 24 apartments of this type. The 2.5 BHK apartments have a carpet area of 60.43 sq mtrs and there are 12 apartments of this type. The 1BHK apartments have a carpet area ranging from 44.36 to 44.49 sq mtrs, with a total of 22 apartments of this type. Overall, the project offers a variety of apartment options to suit the needs of different buyers.
Detailed information related to the units is given below
| Sr.No. | Apartment Type | Carpet Area (in Sqmts) | Number of Apartment |
| --- | --- | --- | --- |
| 1 | 2BHK | 59.68 | 12 |
| 2 | 2.5 BHK | 60.43 | 12 |
| 3 | 1BHK | 44.36 | 10 |
| 4 | 1BHK | 44.49 | 12 |
| 5 | 2BHK | 53.87 | 12 |
| 6 | 2BHK | 56.05 | 12 |
Amenities and Facilities:
Residents of Sai Gajanan Residency have access to a variety of facilities and amenities. Water conservation and rainwater harvesting measures have been implemented as part of the project, ensuring that water is used efficiently and sustainably. In addition, it includes an electrical metre room, sub-station, and receiving station to ensure that the apartments have consistent power supply. To ensure proper waste disposal, the project also includes a sewerage system comprised of chambers, lines, septic tanks, and a STP. Furthermore, to ensure the safety of residents, the project has implemented fire protection and fire safety measures.
Team of Professionals:
The project is being developed by a team of experts, including a destination architect interior designs for the architectural design, MILLION JOBS PRIVATE LIMITED for engineering, and NEHALI & CO for chartered accountancy services.
Litigation Records:
There are currently no litigation records for this project.
By subscribing to AryaBot, you can receive updates on all RERA-approved projects in your desired area directly on your WhatsApp. AryaBot offers a free list of new RERA-approved real estate developments, so you can stay up-to-date on the latest developments in the area.
Know more about AryaBot at ReunionHQ
Note: This is not a promotional, marketing, or endorsement page for any real estate project. This is only for informational use. Data published here may not be updated as per the current status and can also be incorrect due to human error. We do not take any liabilities arising out of the same. Please read our terms and conditions for more details.
RERA stands for Real Estate Regulatory Authority and is the Government body for regulating Real Estate Developers and Agents (Brokers) It came into existence in 2016 and aims to protect the interest of property buyers. Every under-construction property must obtain RERA certificate and disclose a completion date before selling units to property buyers/investors. In India, each state has its own laws governing real estate. MahaRERA is the regulatory body for Maharashtra (Maharashtra Real Estate Regulation & Development Authority)
Explore the list of new RERA-approved projects in your area.