Thane
Kanishka Plaza: A MahaRERA Registered Development in Khardi, Thane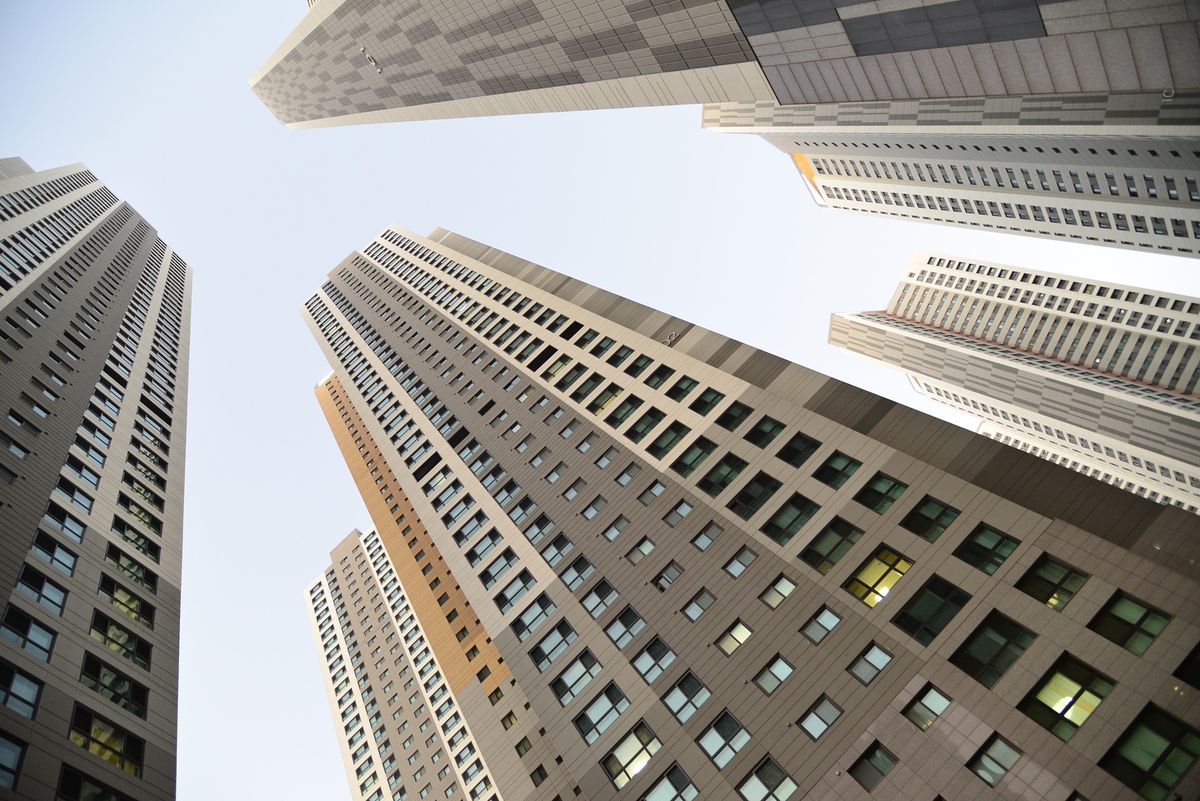 Kanishka Plaza is a maharera registered commercial and residential development located in Khardi, Thane. The promoter of the project is Kanishka Dream Homes, and it is currently registered with RERA under the ID P51700047807. It is expected to be completed by December 31, 2026.
Introduction to Khardi, Thane
Khardi is a town in the Thane district, of Maharashtra. The area is well-known for its proximity to Mumbai, making it an appealing location for those looking for maharera registered projects with easy access to the city's amenities and job opportunities. Khardi is well-connected to the rest of the city by a network of roads and public transportation options, making commuting easy for residents. The neighbourhood also has several schools, hospitals, and shopping centers, making it a convenient place to live.
Furthermore, the natural beauty of the area, with its lush green surroundings and pleasant climate, contributes to its allure. Overall, Khardi is an appealing location for those looking for maharera registered projects and it is likely to grow in the future.
Kanishka Plaza Development Team:
Kanishka Plaza is promoted by Kanishka Dream Homes. The company's partners include Baburao Aalo Mundhe, Bhagwan Dharma Alimkar, and Satyawan Dharma Alimkar, who is also the authorized signatory for the company. Together, these individuals are responsible for overseeing the development of the Kanishka Plaza

Deepak Ananta Bhoir, Shilpa Deepak Bhoir, Bhargavi Deepak Bhoir, Bhumi Deepak Bhoir, and Jay Deepak Bhoir own the land for the Kanishka Plaza development. Each of these people is an individual landowner who has entered into an area share agreement with the project's promoter
Location and Plot Information:
According to the information provided by MahaRERA, Kanishka Plaza is located on plot bearing no. 232/2. The boundaries of the plot are as follows: to the east, 9 m of existing road; to the west, Pardi no 8; to the north, pardi no 7 oblige 1; and to the south, 9 m of proposed road. The project involves the construction of a single building or wing, which has been sanctioned by the relevant authorities. The building will be surrounded by recreational open space, as per the sanctioned plan.
MCGM has yet to approve this development, and the total FSI applied for registration is 2823.45 sqmts. The proposed but unapproved FSI is 200 sqmts, bringing the total permissible FSI of the plot to 3023.45 sqmts
Overview of Kanishka Plaza:
The Kanishka Plaza project is a maharera registered development that involves the construction of a single building of 7 sanctioned floors, which will be used for both commercial and residential purposes. The structure is situated on a 1000-square-meter plot. There will be no open or closed parking on the premises.
Kanishka Plaza has a variety of apartment types, including shops, 1BHK units, and office spaces. The carpet areas in the shops range from 12.89 sqmts to 22.13 sqmts, with a total of 14 units available. The carpet areas of the 1BHK units range from 30.35 sqmts to 30.52 sqmts, with a total of 35 units available. Finally, the carpet areas in the office spaces range from 27.73 sqmts to 54.3 sqmts, with a total of 16 units available.
Detailed information related to units is given below:
| Sr.No. | Apartment Type | Carpet Area (in Sqmts) | Number of Apartment |
| --- | --- | --- | --- |
| 1 | Shop | 12.89 | 3 |
| 2 | Shop | 13.93 | 3 |
| 3 | Shop | 13.94 | 1 |
| 4 | Shop | 16.69 | 4 |
| 5 | Shop | 17.8 | 1 |
| 6 | Shop | 17.98 | 1 |
| 7 | Shop | 18.56 | 1 |
| 8 | Shop | 22.13 | 1 |
| 9 | 1BHK | 30.35 | 30 |
| 10 | 1BHK | 30.52 | 5 |
| 11 | Office space | 27.73 | 2 |
| 12 | Office space | 36.92 | 2 |
| 13 | Office space | 44.4 | 2 |
| 14 | Office space | 47.15 | 4 |
| 15 | Office space | 47.41 | 2 |
| 16 | Office space | 54.3 | 2 |
Amenities and Facilities as per mahaRERA:
Kanishka Plaza project, offers a range of facilities and amenities to its residents and users. These include measures for water conservation and rainwater harvesting, as well as electrical meter rooms, substations, and receiving stations. The project also includes provisions for water supply and sewerage, including chambers, lines, septic tanks, and STPs.
Architecture and Engineering:
It is being developed by a team of professional experts, including EDGE Architects as the architect, Kankotiya & Co as the chartered accountant, and B S Sukthankar & Associates as the engineer. This team of experienced professionals is responsible for ensuring the successful planning and execution of the project.
Litigation Status:
This project currently has no litigation records.
By subscribing to AryaBot, you can receive updates on all RERA-approved projects in your desired area directly on your WhatsApp. AryaBot offers a free list of new RERA-approved real estate developments, so you can stay up-to-date on the latest developments in the area.
Know more about AryaBot at ReunionHQ
Note: This is not a promotional, marketing, or endorsement page for any real estate project. This is only for informational use. Data published here may not be updated as per the current status and can also be incorrect due to human error. We do not take any liabilities arising out of the same. Please read our terms and conditions for more details.
RERA stands for Real Estate Regulatory Authority and is the Government body for regulating Real Estate Developers and Agents (Brokers) It came into existence in 2016 and aims to protect the interest of property buyers. Every under-construction property must obtain RERA certificate and disclose a completion date before selling units to property buyers/investors. In India, each state has its own laws governing real estate. MahaRERA is the regulatory body for Maharashtra (Maharashtra Real Estate Regulation & Development Authority)
Explore the list of new RERA-approved projects in your area.